Turf Trade Equipment and Supplies

Bungee Straps from Proflex Cords and Straps.
Polymer cords and straps are available in all sizes and colors. These strapsare stronger and more durable than traditional bungee cords.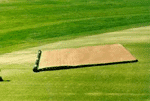 Drag Mat by Ace Equipment.
The Coco drag mat comes in a 4 x 6, 5 x 6, and 6 x 6 foot versions. It is like having men broom the sand into your greens. Great for a stress free topdressing drag on your turf.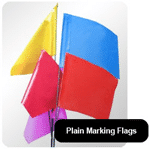 Flag Marking By Blackburn.
Blackburn flags are stocked in red, white and yellow 4″x5″ size flags with a steel shaft.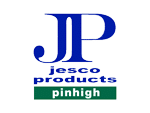 Pinhigh lapping Compound from Jesco Products.
Pinhigh offers the finest compound on the market today. The Super Stick feature is what makes the difference. The product stays on the reels longer and you use less. Pinhigh is available in 25 pound pails of 80, 120, 180, and 220 Grits.

MidWest Rake
Quality 24″ ,30″ and 36″, Rakes, 36″ Squeegees, 36″ Lake rakes with styrofoam floatation, Brooms, 36″ Plug Pushers, are available for your handwork needs. Also available is the Garden Trowel which is a small work trowel for irrigation leak repair.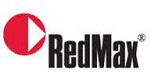 Red Max Power Equipment.
Parts and blades are available and stocked for the reciprocator, blowers and string trimmers. You will need to provide your model, serial and part number to order any parts. New reciprocators, blowers, chain saws, power pruner extend an arm and trimmers are available for order. For you string Trimmers use the Kwik Head and precut string for commercial units.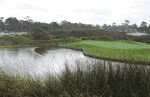 Pond Bubbler and Aeration systems from EP Aeration.
Pond bubbler systems are the best way to introduce air to your ponds which have an algae problem. EP Aeration offers state of the art aerification diffusers, pumps and feeder line and slit bubbler line. It also has specialty ozone emitting equipment which can be added to the system to enhance the aerification process. All systems can be designed to meet your ponds size and depth.
VWR® Testing Sieves, All Brass.
Brass frame and wire cloth. Sturdy construction with fillet solder bead between the frame and wire cloth to prevent particles from being trapped. Diameter: 20.3cm (8″). Inspected with an optical measurement system traceable to the National Institute of Standards and Technology. Each sieve bears a traceable serial number and comes with certificate of compliance to applicable ASTM E-11 and ISO specifications.