With over 24 years in business, Turf Trade provides products and services for the turf industry. Our main facility, located in Mullica Hill, service the New Jersey, Delaware, Maryland, New York and Southern Connecticut.
We carry a variety of products (fertilizers, wetting agents, fungicides, herbicides, insecticides, seeds and soils) and equipment (sprayers, spreaders, irrigation, etc.) to cover all of your turf needs.
And if you have a custom need or unique problem, contact any of our sales associates. They will work with you to determine an appropriate solution.
Your #1 Turf Supplier For:
Lawn & Landscape
Golf Courses
Sports Fields
New Jersey, Delaware and Maryland (Eastern Shore and Baltimore vicinity), New York, and Southern Connecticut
Turf Trade Administration and Sales Team
Alan Phillips
---
Alan is the President and founder of Turf Trade. Al services the New Jersey, Delaware, Pennsylvania and the Eastern Shore of Maryland as Sales Representative. He has served the industry for 28 years both as Golf Course Superintendent and Sales representative. He takes his expertise into the golf, lawn care, sports field and fine turf markets. Al takes pride in customer relations and he is a member of the SJLA, GCSANJ, ESAGCS, STMA, and DNLA. He graduated the Pennsylvania State University in 1983 with a B. S. degree in Agronomy.
Email: APhillips@TheTurfTrade.com
Cell: 609-226-9303
Fax: 856-478-0842
Kimberly Miles
---
Kimberly heads Finance, Customer Service and manages the office in Mullica Hill. She has 27 years experience in customer service and finance including accounts receivable and accounts payable. Should you have any questions about finance or any other customer service related issues, please feel free to contact her.
Email: KMiles@TheTurfTrade.com
Phone: 856-478-6704
Fax: 856-478-0842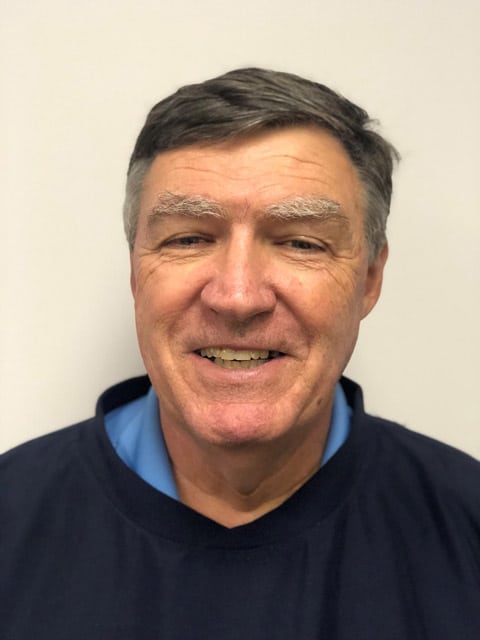 Tom Cassat
---
Tom graduated the University of Massachusetts Stockbridge school of Agriculture with a degree in Turfgrass Management. Tom has 27 years experience in the turf industry serving as Golf Course Superintendent at Prince William G.C., Phila. golf management group, Pine Ridge G.C., Ocean Pines C.C. and the Bay Club. Tom will bring this experience to the Delmarva area as Sales Consultant servicing the greenhouse, nursery, sport field and lawn care markets. He lives in Selbyville, Delaware with his wife, Patty and his two children Kacy and Patrick. Tom spends his spare time coaching little league.
Email: TCassat@TheTurfTrade.com
Cell: 443-497-4890
Keith Bennett
---
Keith Bennett is the Operations Manager at our Mullica Hill, N.J. facility. He comes to Turf Trade from the Golf Course Industry with 22 years experience. Please contact Keith for any of your questions about operations.
Email: kbennett@TheTurfTrade.com
Cell: 856-472-0947
Fax: 856-478-0842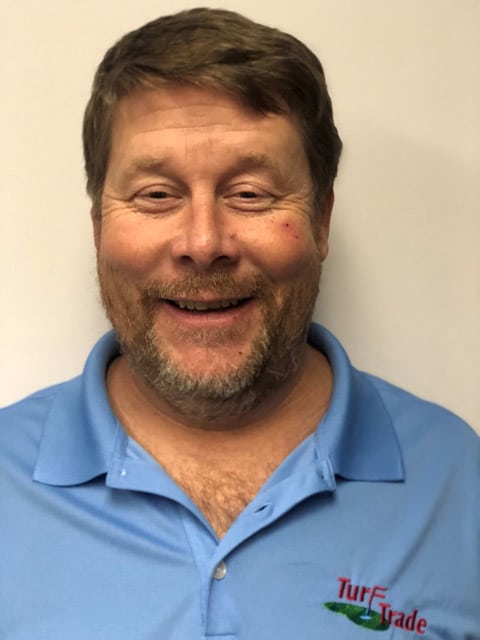 Nate Yost
---
Nate is a graduate of the University of Maryland Turfgrass Management program. He has been in the turf management industry for over 20 years, both as a golf course superintendent and as a owner/operator of a turf care company. Native of the eastern shore of Maryland, Nate lives in Preston, MD. Nate services the eastern shore as sales representative calling on nurseries, greenhouses, arborist, lawn care, landscapers, golf courses and estate managers.
Email: NYost@TheTurfTrade.com
Cell: 443-786-0486
Aida Malonado
---
Aida is the Accounts Receivables and Collections manager. She also provides administrative support to the Turf Trade Team. Prior to her accounts receivable role Aida provided 20 + years in Administrative Support.
Email: amaldonado@theturftrade.com
Phone: 856-478-6704
Fax: 856-478-0842
Jessica Phillips
---
Jessica has worked at Turf Trade for the past 6 years doing deliveries, office work and anything in-between. She will take up a bigger role, getting involved with the sports turf side of the green industry. She graduated from Rowan University with an Advertising Degree. She will be working with schools and municipalities on sports fields. Along with that she is in charge of the marketing and promotional side of the company.
Email: jphillips@theturftrade.com
Cell: 609-226-0408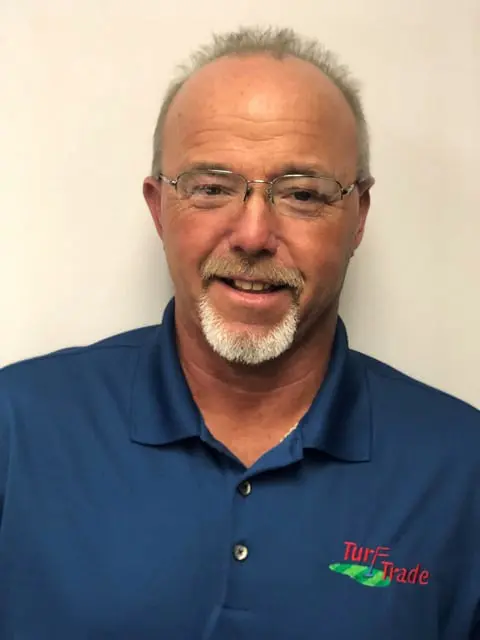 Mike Eder
---
Mike Eder comes to Turf Trade with 28 years of experience in sales to Golf, Lawn Care, Sports Turf, and Schools and Municipalities. Mike drove a Store on Wheels for 17 of those years and is bringing this unique way of doing business to Turf Trade. Mike lives in Salisbury, Maryland with his wife Kim, 2 Step- Daughters, and 2 Grandsons. Mike is an avid sports fan in his sports fan in his spare time.
Cell: 410-443-6082
Email: meder@theturftrade.com

Kathy Conard
---
Kathy services Westchester, Rockland, Putnam, Nassau, Suffolk, and Saratoga Counties as well as Southern Connecticut, Central and North Jersey. She has worked with turf managers for 30+ years specializing in water and soil management. Kathy helps superintendents, sports turf managers, and landscapers fine-tune agronomic and cultural programs using soil, water, and nutrient data. She has been the go-too person nationwide for wetting agent, foliar, and bio-stimulant information. She prides herself on providing site-specific, easy-to-understand, and implement recommendations.
Cell: 609-477-0471
Email: kathyC@theturftrade.com